mobile ui design services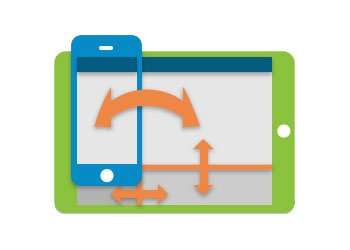 The reason you go your most loved bar isn't a direct result of the low costs or best and suitable place; you go there by the fact that the general experience. We bring that same methodology with the applications and sites we make. We concentrate on general ease of use, usability, and the communication between the client and product. The outcome is conversion, social interactions, and high sales.
We plan applications that are natural, simple to-utilize and impact individuals' lives. We start working with researching on app, after research, the concept of development, post that we make prototype of it. UI Design is our specialty. We hold fast to set up configuration standards while pushing the innovative envelope to the extent it will go. We spend significant time in intuitive, responsive, excellent, and simple to utilize Mobile App development and configuration.
UI/UX design can be distinguished between users delight, and users' dismay. That is the reason we have a group of versatile designers that are genuinely meticulous about pixels. Behind each extraordinary mobile application, there's an anecdote about incredible configuration. How can it feel? How do real people interface with it? What snares them? Arvaan Techno-Lab is the company that performs well with both Great engineering and best eye pleasing design.
Give your idea to interactive life called Application
Our design procedure is community oriented, intuitive, fun and lively. Work with us, and you'll rapidly get visual outlines, models and liveliness that breathe life into your thoughts. We accomplish more than simply "see" your application with static wireframes and screens - we "FEEL" it, with quick visual prototyping. This reveals issues so we can encounter your iPhone, Android or iPad application before we construct it.
Get best Mobile Designs with Arvaan Techno-Lab. Contact us for more information on Mobile Designs.